2018 Volkswagen Atlas: It Will Fulfill All of Your Needs
January 25 2018, New Sudbury Volkswagen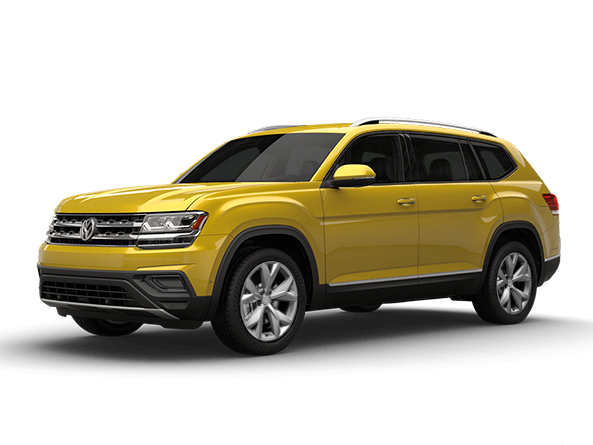 The 2018 Volkswagen Atlas is one of the newest midsize sport utility vehicle in its crowded segment, and for many consumers it is exactly what they were longing for.
Sure, the 2018 Volkswagen Atlas is spacious, versatile, and packed with the most recent safety and connectivity technologies, but that's not where VW's newest sport utility vehicle is unique. After all, there are plenty of other models in the segment that can compete at this level. Where the new 2018 Atlas truly shines is in its handling and driving pleasure.
If you want all the space you could ever need for your family combined with the driving dynamics of a German-engineered vehicle that was made to be fun to drive, the 2018 Volkswagen Atlas should be the only model on your list.
Two Engines for the 2018 Volkswagen Atlas Midsize SUV
The 2018 Volkswagen Atlas is powered out of the gate by a turbocharged four-cylinder engine that will please buyers who want decent capability with impressive fuel economy. Indeed, with 235 horsepower, the four-banger is capable of moving the Atlas with relative ease while also being able to tow up to 909 kilos.
Of course, a more powerful 3.6-litre V6 engine that makes 276 horsepower and 266 pound-feet of torque is available. The latter can tow more than 2,200 kilos and is certainly the way to go if you want to tow a small boat or camper with no worries.
A Lot of Interior Space for 2018 Volkswagen Atlas Owners
The 2018 Atlas is a blast to drive out on the open road, but it is also a really enjoyable experience for passengers. With plenty of room in all three rows, the Atlas is perfectly suited to your family's needs. There is also nearly 600 litres of cargo space with all seats in place, which is more than what most SUVs in this segment can offer. Lower the rear seats, and interior space climbs up to more than 1,500 litres.
To learn more about the 2018 Volkswagen Atlas, contact us today at New Sudbury Volkswagen.